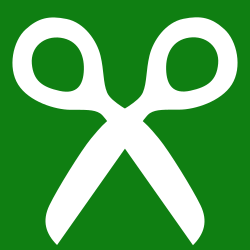 A few weeks ago I wrote a little
blogpost
on celebrating National Poetry Month and since it's Poetry Monday today I thought I'd check in with my progress. I've now written four poems this month and although I can't put them up here, I can tell you that the first three were sent as submissions to
Cordite
for their Issue 43 which has, as its theme, "masque" and is being guest-edited by the wonderful poet and scholar Ann Vickery. Though I've had reviews published there, and submit to them often (who can resist their calls - they're always so evocative ("Bold Interiors of Poetic Fancy and Brocaded Rewindings, Lyricised run-ons and flirtatious Kinks in the Narrative."), I've never had poetry published there, but I read each issue eagerly, commend it to you, and will continue to submit indefinitely (how's that for a lyricised run-on?).
The fourth poem, titled "Bringing You Back", written for my grandmother, was sent, with some other, as yet unpublished (and re-polished) poems to a newish site called
Silent Things
. I always try to send my work somewhere (rather than just publish it myself) as it helps with the all-important curation process. In my case, I tend to hone more, and read in a more objective way (imagine I'm someone else reading my work) if I plan to send it somewhere. So I think I've met my target. Nevertheless, I've got one more to write before I focus my attention heavily back into novel 3, and it's a big one. That's my annual entry to the
Newcastle Poetry Prize
. Yes, it's competitive. It's worthwhile just looking at previous winners' work as it's among some of the most exciting and enticing work being published today. First prize is $12,000, Australia's most lucrative poetry prize. There's a maximum of 200 lines, and I think it's probably a wasted opportunity to send short poems, though poem cycles are allowed. It's a reasonably substantial piece of work they're looking for. If you're an Australian poet, I urge you to enter, not because I need any more competition (it's always a long shot anyway), but because the discipline of writing for such an illustrious, big prize will push you to your literary limits, and that's always a good thing for a writer. I'm thinking that one might be worth getting some extra help with. The great
Jean Kent
is doing a poetry workshop at Morisset Library on Wednesday 22 May 9.30am - 12.30pm and though I count Jean as a friend, I'm also a fan and Jean has actually won second prize in the Newcastle Poetry Prize, so a workshop with her certainly wouldn't hurt. How is your poetry month coming along?